Maya Toys  is engaged in the business of retailing of Toys since 1950 with stores in
New Delhi & Gurgaon run by members of the family. Visit us at our stores at
Janpath, Aurobindo Marg or Golf Course Road, Gurgaon and
experience something different.
Most of the products that are listed on our website including Tintin Figurines, Roco & Fleishmann Model Trains and other products are in stock with us at our warehouse or at our stores, hence each product is checked & carefully packed by the owners before it is dispatched to our esteemed customers. 
Our toy store not only caters to parents looking for unique and educational baby toys or toys for kids, but to adults who still love their toys! If you're look for something unique that major retailers do not carry, check us out!
We have wide selection of toys from India & abroad apart from baby products, books, fitness equipment and much more. 
Rahul Kharbanda
Rahul, 65 years, is the guiding light and a store house of knowledge in the field of Toys. With an experience of over 45 years in the toys business, Rahul has both the insight and vision which has brought Maya Toys this far. He has played a pivotal role in making Maya a popular name among every parent and child in National Capital Region
Bhanu Kharbanda
Bhanu, 46 years, second in line, was an early bird in the business. With experience of over 30 years in bringing smiles on faces of little children, he has much to his credit. With his zeal and foresight Maya Toys looks forward to achieve many more milestones.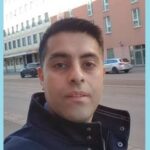 Saurabh Kharbanda
Saurabh, 39 years, is the the youngest in the family, and has been a game changer. He is widely travelled, and has been instrumental in bringing a wide variety of toys from all parts of the world to satisfy every child's need. Being father to an adorable son, he definitely knows what pleases these little souls.